L-serine could be used to treat ALS, after promising results in primate study
Researchers have shown that, when treated with L-serine, a non-human primate model of ALS had fewer pathologies associated with the disease.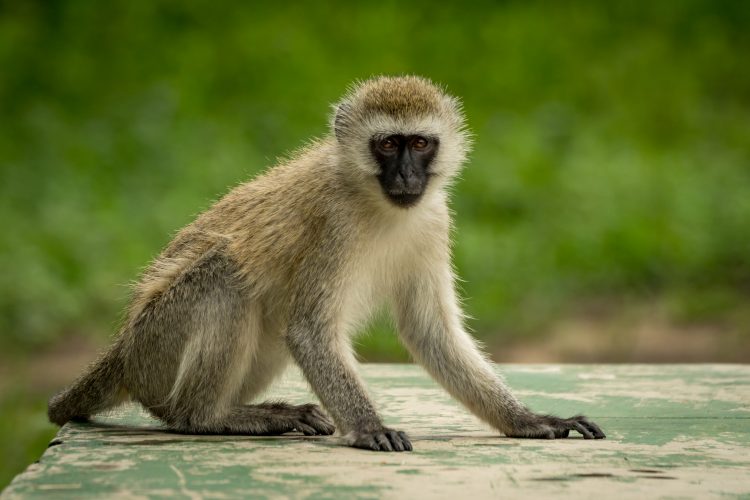 Scientists have shown that administering L-serine to a vervet model of amyotrophic lateral sclerosis (ALS) had less aggregates and activated microglia, compared to their counterparts. L-serine is now being investigated in clinical trials as a possible therapeutic for ALS.
…vervets treated with BMAA and the amino acid L-serine had significantly reduced ALS pathology, compared to their BMAA only counterparts"
Researchers at the Behavioural Science Foundation on St Kitts in the Caribbean created a model for ALS using vervet primates exposed to a cyanobacterial neurotoxin called BMAA. According to the team, the treated animals develop aggregates of misfolded proteins and have high levels of activated microglia in their brains and spinal cords, both pathologies seen in humans with ALS.
In the study, published in the Journal of Neuropathology & Experimental Neurology, vervets treated with BMAA and the amino acid L-serine had significantly reduced ALS pathology, compared to their BMAA-only counterparts.
Dr David Davis at the Department of Neurology, University of Miami Miller School of Medicine, US, first author on the paper, said that the differences were profound: "Without L-serine co-administration, the BMAA-exposed vervets developed motor neuron degeneration, pro-inflammatory microglia and dense inclusions of TDP-43 and other misfolded proteins known to be associated with ALS. In animals dosed with L-serine, the progression of these ALS-like changes was considerably reduced."
The researchers hope that L-serine could be used as a therapeutic to slow the progression of ALS. They also hope they may be able to use the model to identify the cause of sporadic ALS, the most common form of the disease.
L-serine as a therapeutic
L-serine molecules in proteins are often the site where proteins are phosphorylated so they can be folded. Dr Paul Alan Cox, Executive Director of the Brain Chemistry Labs in Jackson Hole, US, revealed that scientists at his company have discovered that L-serine modulates the unfolded protein response (UPR) which helps protect neurons from the damage produced by misfolded proteins. The UPR is an intracellular signal in response to misfolded proteins causing endoplasmic reticulum (ER) stress, with diverse signalling including:
transcriptional induction of UPR genes
translational attenuation of protein synthesis
ER-associated degradation.
These outputs provide adaptive responses for the correction of folding defects and cell survival. If the protein folding defect is not corrected, cells undergo apoptosis.
Dr Walter Bradley, an author on the study and international ALS expert, said: "While these data provide valuable insights, we do not yet know if L-serine will improve outcomes for human patients with ALS. We need to carefully continue US Food and Drug Administration (FDA)-approved clinical trials before we can recommend that L-serine be added to the neurologists' toolbox for the treatment of ALS. However, this vervet BMAA model will be an important new tool in the quest for new drugs to treat ALS."