Protease inhibitor aprotinin shows promise against SARS-CoV-2 in cells
Researchers have found that aprotinin, an approved drug for influenza in Russia, combats SARS-CoV-2 in cells.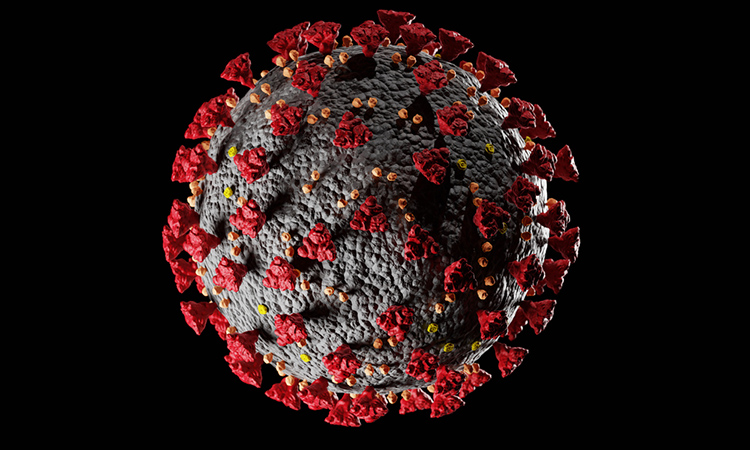 Researchers have newly identified a drug which they say has the potential to provide a treatment for SARS-CoV-2, the coronavirus causing the COVID-19 pandemic. The study was conducted by scientists at the University of Kent, UK, and the Goethe-University in Frankfurt am Main and the Hannover Medical School, both Germany.
The international team found that the approved protease inhibitor named aprotinin displayed activity against SARS-CoV-2 in pre-clinical trials. The drug was tested in different cell types including Caco2, Calu-3 and primary bronchial epithelial cell air–liquid interface cultures, as well as against four virus isolates.
The researchers revealed that the drug inhibits the entry of the virus into host cells by preventing the cleavage of the coronavirus Spike (S) protein by cellular proteases. The team say that following an analysis of proteomics and translatome data, the drug may compensate for the loss of host cell protease inhibitors that are downregulated upon SARS-CoV-2 infection.
The group also found that aprotinin could combat SARS-CoV-2 in concentrations that are achieved in patients, suggesting that it would be safe to take.  
The team highlight that aprotinin aerosols are approved in Russia for the treatment of influenza and could be readily tested for the treatment of COVID-19. Therefore, they conclude that therapeutic aprotinin concentrations exert anti-SARS-CoV-2 activity and an approved aprotinin aerosol may have potential for the early local control of coronavirus replication and the prevention of COVID-19 progression to a severe, systemic disease.
Professor Martin Michaelis, one of the lead researchers, said: "The aprotinin aerosol has been reported to be tolerated extremely well in influenza patients. Hence, it may have a particular potential to prevent severe COVID-19 disease when applied early after diagnosis."
The study was published in the journal Cells.