Antibodies In-Depth Focus 2020
This In-Depth Focus includes articles on antibodies as a treatment for COVID-19, the importance of understanding every aspect of an ADC and the potential of antibodies as a targeted cancer therapeutic.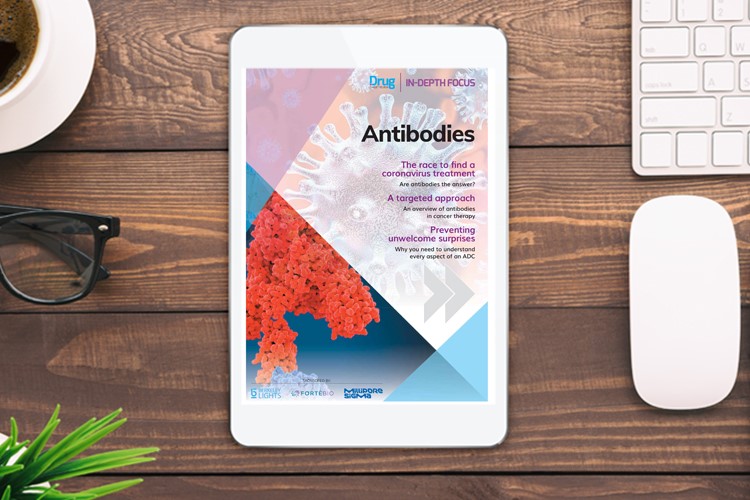 Included in this in-depth focus:
The race to find a coronavirus treatment: are antibodies the answer?
At the beginning of March, US President Donald Trump pressed the pharmaceutical industry to "accelerate the development" of vaccines and therapies to contain the outbreak of the coronavirus pandemic. This article explores what is currently known about COVID-19 and potential treatments that are in the pipeline.
Not everyone loves surprises: know your ADC's critical quality attributes
The importance of product characterisation throughout the entire drug development process cannot be understated. Success, money and lives depend on it. This article delves into why you need to understand every aspect of an ADC in order to prevent unwelcome surprises down the line.
Antibodies allow for a targeted approach to cancer therapy
Cancer can be an immovable beast, tenacious in its numerous mechanisms to thrive and grow. However, the healthcare industry has an ever-expanding arsenal of therapies designed to thwart it, with variable levels of success. Nikki Withers speaks to Dr Jill O'Donnell-Tormey, CEO and Director of Scientific Affairs at the Cancer Research Institute (CRI), who explains why antibodies have the edge over other targeted drugs.