Immuno-oncology In-Depth Focus 2020
This in-depth focus features articles on using combinations of immuno-oncology drugs to target solid tumours and haematological cancers and how neoantigens of cancer cells could be used as the basis of novel immuno-oncology vaccines.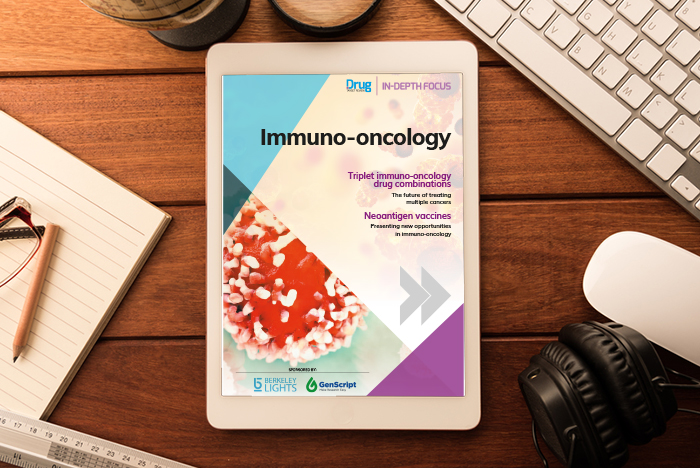 Articles in this in-depth focus:
Triplet immuno-oncology drug combinations – the future of treating multiple cancers
The oncology market is saturated with new drugs that target the immune system, however, these only target part of the problem caused by cancer's ability to hide from the immune system. Miguel Ferreira discusses why emerging three-drug combinations are poised to redefine the immuno‑oncology treatment paradigm in advanced malignancies with high unmet need.
Neoantigens: presenting new vaccine opportunities in immuno-oncology
Neoantigens have gained much interest in recent years, mainly due to their ability to illicit a strong, specific immune response. Nikki Withers spoke to two immunology experts to explore the progress being made and assess what remains challenging for cancer investigators working on these transformational therapies.