Antibody HIV therapy for primate newborns shows potential as therapy
A study has shown that administering two antibodies soon after birth can prevent HIV from developing in rhesus macaques.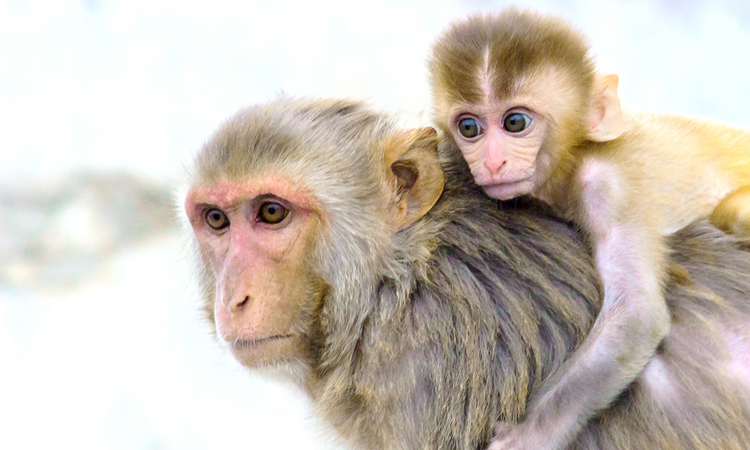 Researchers have demonstrated the success of a single dose antibody-based treatment to prevent HIV transmission from mother to baby in non-human primates for the first time.
The team, from the Oregon Health & Science University (OHSU) School of Medicine, US, used rhesus macaque models to reveal when to administer the therapy. The study proved that newborns did not develop the monkey form of HIV, called SHIV, when they received a combination of the two antibodies PGT121 and VRC07-523, 30 hours after being exposed to the virus.
When the treatment was delayed by 48 hours, half of the baby macaques contracted SHIV when they were given four smaller doses of the same antibody cocktail. In comparison, macaques that received the current standard HIV treatment, antiretroviral drugs, remained SHIV-free when they started a three-week regimen of that therapy 48 hours after exposure.
"These promising findings could mean babies born to HIV-positive mothers can still beat HIV with less treatment," said the study's corresponding's author, Dr Nancy Haigwood, a professor of pathobiology and immunology, as well as the director at the Oregon National Primate Research Center at OHSU.
This is the first time a single dose of broadly neutralising antibodies given after viral exposure has been found to prevent SHIV infection in non-human primate newborns, using the same antibodies. Previous research has shown that four doses of antibodies started 24 hours after exposure prevented SHIV infection, with all 10 of the baby primates in that study not developing any SHIV virus infections for six months.
The researchers suggest that a much shorter course of antiretroviral therapy given after virus exposure could therefore prevent HIV transmission to newborns.
The scientists now plan to see if different antibodies, or a combination of antibodies and antiretroviral therapy, could be even more effective. They also want to determine if the antibodies they evaluate actually eliminate HIV or only prevent it from replicating.
The results were published in Nature Communications.