Drug target and candidate for paediatric heart failure identified
A group of researchers has found a drug candidate named TRV027 that can increase the cardiac contractility of neonatal mice.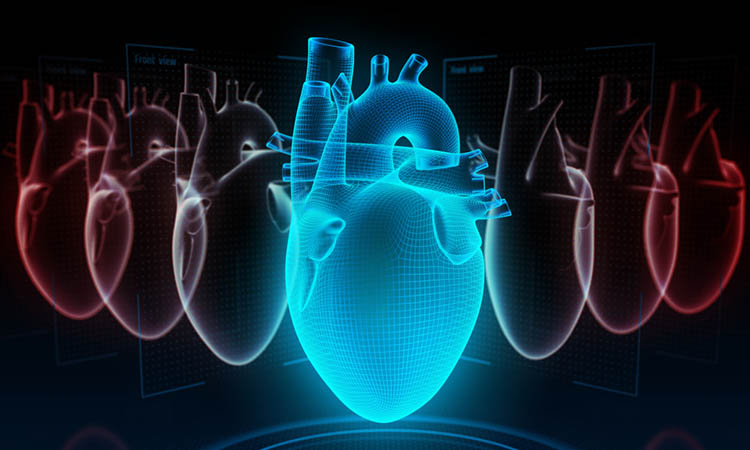 Researchers have identified a new druggable target for heart failure in neonates and infants, a condition for which there is currently no specific treatment. According to the researchers, stimulation of this target significantly increased the cardiac contractility of newborn and infant mice with few side effects including tachycardia, arrhythmias and increased myocardial oxygen consumption, which are common problems with many cardiotonic drugs. The study was conducted at Shinshu University, Japan. 
The research group began by studying the molecular mechanism underlying the regulation of cardiac L-type Ca2+ channels (LTCC) by intracellular signalling pathways. In 2010, lead researcher Professor Mitsuhiko Yamada found a paper written by Professor William Catterall's group describing that casein kinase can phosphorylate the main subunit of cardiac LTCC.
The team them started investigating the physiological significance of this phenomenon and found that it mediates the positive inotropic effect of angiotensin II only found in the neonatal period. With this information, the group decided to study how to utilise this pathway and develop therapeutics for paediatric heart failure.
They found that the β-arrestin–biased AT1 agonist TRV027 increases twitch Ca2+ transients in human induced pluripotent stem cells (iPSC)–derived cardiac myocytes bearing immature phenotype. The researchers also showed that TRV027 evokes a long-acting positive inotropic effect specifically on immature cardiac myocytes through the AT1R/β-arrestin/LTCC pathway in neonatal knock-in mice. They also showed that it has minimum effects on heart rate, oxygen consumption, reactive oxygen species production and aldosterone secretion.
However, Professor Yamada stated that it was difficult "to gain lines of evidence against todays' scientific and medical dogma that angiotensin II and its type 1 receptors are a common cause of almost all cardiovascular and renal diseases." He sends a message on behalf of the group regarding their findings to "clinical practitioners to let us develop and dispatch novel therapeutics specific for paediatric heart failure together to all children worldwide."
The study was published in the journal JACC: Basic to Translational Science.