"Ultrasensitive" HPV detection paves way for precision treatment
A new study sequenced tumour DNA for the "ultrasensitive" detection of HPV, further honing precision treatment of the illness.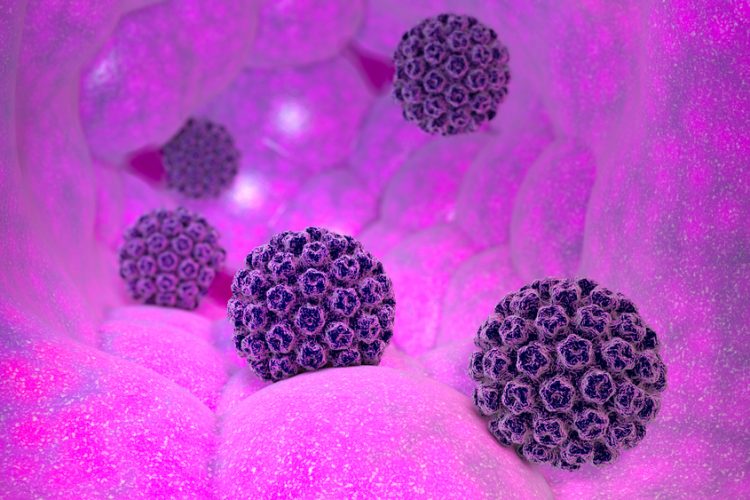 A team at the Princess Margaret Cancer Centre, Canada, have discovered a novel sequencing method that provides "ultrasensitive" detection of the human papillomavirus (HPV) in a person's blood. According to the researchers, these findings could lead to better precision treatments of the disease.
Previous science in the field has proven that HPV, which causes cancers in the throat, mouth and genital areas, can be found in the bloodstream but tests have had limited sensitivity. 
Dr Scott Bratman explained that one of the ways to more accurately detect HPV in the blood is to use liquid biopsy approaches or blood-based biomarkers, one of which is circulating tumour DNA, in order to monitor how the treatment is progressing. In this study, the sequencing method detected 20-fold lower levels of HPV circulating tumour DNA in a cohort of patients with advanced cervix cancer, making it a promising new method to monitor the disease and personalise therapies.
"We are really at the cusp of a revolution from a technology, clinical implementation and standard of care standpoint, where five to 10 years from now we will not be treating everybody with the same dose of radiation and chemotherapy and then waiting months to see if the treatment was effective," Bratman stated. "I am confident we will be giving much more tailored doses."
This technique could also be used to detect and guide treatment for viruses other than HPV that cause cancer such as certain types of stomach cancer and lymphomas. The work conducted by the team will also make it possible for further study in the field, refining the approach using larger study groups and eventually, practice-changing clinical trials.
Co-first author Dr Kathy Han added the research team first started enrolling patients with cervical cancer to this study in 2015. "The promising results from this wonderful collaboration with Dr Bratman will enable us to personalise patients' treatment in the future," she concluded.
The study was published in Clinical Cancer Research.