Mouse IgG type and Titer Kit
The Intellicyt Mouse IgG Type and Titer Kit is a high throughput, multiplexed assay kit that enables analyses of isotype, titer and cell health in a single assay…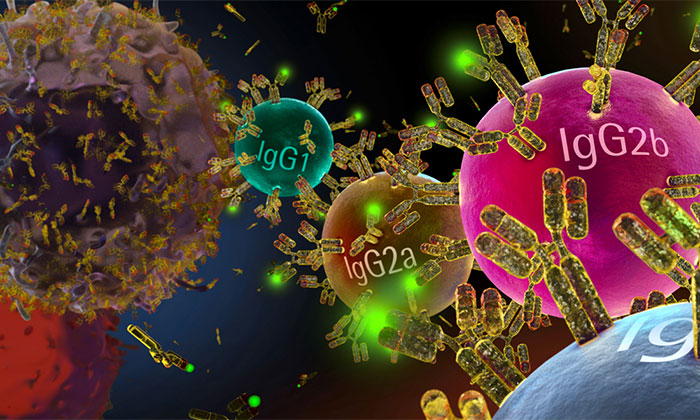 In the antibody discovery workflow, primary screens identify IgG expressing mouse hybridoma and/or B cell clones with specific antigen binding attributes which are subsequently characterised through IgG isotyping, antibody quantification, and cell health assays. This multi-step process yields the critical information needed to identify and isolate the correct genetic material for downstream production clone creation.
The IntelliCyt Mouse IgG Type and Titer kit is a single multiplexed assay that simultaneously quantifies IgG isotype, IgG quantity per isotype, total IgG secretion, cell count and cell health. This improves the traditional time-consuming workflow and dramatically expedites the time from data to actionable results.
Click here to find out more or email [email protected].