The discovery and challenges of antibodies targeting GPCRs
ABOUT THIS WEBINAR
This webinar focused on progress achieved in G protein-coupled receptor (GPCR) therapeutic antibody-based discovery and development.
GPCRs play a key role in cell physiology and homeostasis and are implicated in various diseases including cancer, immune-mediated and inflammatory disorders, cardiovascular,  as well as neurological and metabolic diseases. While GPCRs have traditionally been regarded as the domain for small-molecule drugs, these only target a very small proportion of receptors. Peptide receptors may be better targeted by an antibody-based therapeutic rather than a small molecule given the size of the ligand-binding pocket. The mechanisms of action afforded by antibody-based therapeutics include antagonism (blocking), agonism (activating), receptor modulation (positive or allosteric modulation at a site distal to the main or orthosteric ligand-binding pocket), as well as functional effects specifically mediated by the antibody's Fc region (ADCC, ADCP and CDC). Technical developments that are widely applied to antibody discovery have further empowered GPCR-monoclonal antibody (mAb) discovery. These encompass the development of high-throughput sampling and miniaturisation of assays used for screening for binders and functional antibodies. In this webinar, Xavier Leroy presented how next-generation technologies, such as high-throughput flow cytometry, microfluidics, single B-cell screening and lab-on-a-chip approaches complement the power of next-generation sequencing (NGS) with deep sequencing for the rapid identification of functional mAbs.
Furthermore, in the webinar, Martine Smit discussed nanobodies targeting GPCRs, considered as attractive and novel research tools for diagnostics and therapeutics. Nanobodies, a novel class of proteins based on single-domain antibody fragments, combine the advantages of both small molecules (eg, binding molecular cavities, ease of production) and mAbs (eg, high affinity and specificity). Nanobodies targeting intracellular domains of GPCRs have been instrumental in the generation of crystal structures of GPCRs, facilitating structure-based drug discovery. GPCR-targeting nanobodies have been shown to be highly effective in modulating GPCR function when binding to either extracellular or intracellular domains. In addition, nanobodies can be easily engineered (monovalent/multivalent constructs) to incorporate fluorophores, modulating agents, photosensitisers or include effector functions. Nanobodies targeting human and viral chemokine receptors, a superfamily of GPCRs, were shown to effectively attenuate proliferative signalling in vitro and tumour progression in vivo. This webinar presented how nanobodies targeting GPCRs serve as attractive pharmacological agents for diagnostics and potential therapeutics. 
Learning outcomes of this webinar:
Discover the importance of GPCRs as therapeutic targets
Find out about the advantages of using antibodies to target GPCRs
Understand how next-generation technologies enable the development of therapeutic antibodies targeting GPCRs
Learn about nanobody-based approaches and their specific use for targeting chemokine receptors.
Register
Speakers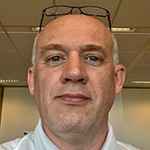 Xavier Leroy, Chief Technology Officer, Domain Therapeutics
Xavier Leroy, PhD, is Chief Technology Officer at Domain Therapeutics. Xavier started his biotech/pharma career at Novartis, then moved to Axovan and later spent more than thirteen years at Actelion Pharmaceuticals Ltd (Switzerland). As Associate Director he developed multiple GPCR-targeting programmes in the field of neuroscience, inflammation and immuno-oncology; several of his programmes moved to clinical trials. 
Most recently he was Head of Drug Discovery at Belgium-based iTeos Therapeutics, overseeing the development of the company's immuno-oncology portfolio, as A2AR and TIGIT programmes. Xavier is a member of the management committee of European Co-operation in Science and Technology (COST) where he actively participates in the European Research Network on Signal Transduction. At Domain Therapeutics, Xavier is leading the biology, pharmacology and immunology departments and is expanding the company portfolio with the discovery and development of therapeutic mAbs targeting GPCRs.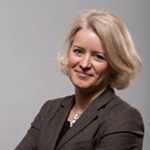 Martine Smit, Professor of Target and Systems Biochemistry, Vrije Universiteit Amsterdam
Martine Smit, PhD, is professor of Target and Systems Biochemistry at the Faculty of Science of the Vrije Universiteit Amsterdam in the Netherlands. Professor Smit focuses on important concepts of GPCRs (eg, constitutive activity, ligand-biased signalling, allosterism, dimerisation), which are important for understanding and targeting of (oncogenic) signalling networks activated by human and viral chemokine receptors. In the last decade, Professor Smit has identified several nanobodies, single domain antibody fragments, effectively targeting and modulating GPCR function. She was project co-ordinator of Horizon2020 ITN project ONCORNET (Oncogenic GPCR Network of Excellence and Training) (2015-2019) and is currently co-ordinating ONCORNET2.0 (2020-2024).