The hunt for new hepatitis treatments
In this exclusive interview for World Hepatitis Day with Drug Target Review, Professor Ziv Ben Ari from the Sheba Medical Center discusses recent progress towards hepatitis treatment.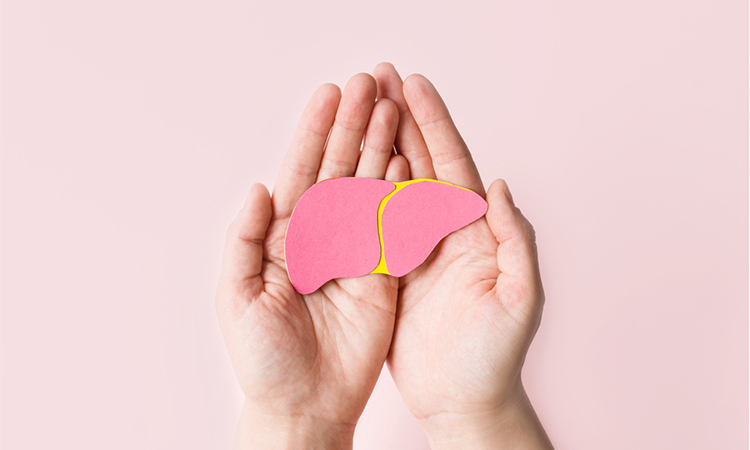 World Hepatitis Day is observed each year on 28 July to raise awareness of viral hepatitis, a cause of chronic liver injury that leads to severe disease and liver cancer. The World Health Organization (WHO) is highlighting the need for bringing hepatitis care closer to the primary health facilities and communities so that people have better access to treatment and care, no matter what type of hepatitis they may have. The WHO aims to achieve hepatitis elimination by 2030.
In this exclusive interview for World Hepatitis Day with Drug Target Review, Professor Ziv Ben Ari from the Sheba Medical Center, Israel, discusses the progress towards hepatitis treatment.
Can you tell me about some of the recent progress towards hepatitis treatment?
We have seen development over the past five to seven years of new innovative antiviral agents for hepatitis C, direct-acting antiviral agents (DAAs), which potently inhibit different stages in the viral life cycle. This development has led to the replacement of the old medications with well-tolerated oral therapies. This new antiviral therapy is a historic development as it covers all hepatitis C genotypes and is associated with high cure rates of more than 95 percent in most patient populations. 
Have there been any downfalls?
Access to diagnosis and treatment of hepatitis C virus (HCV) is low. The pan-genotypic HCV antiviral DAAs remain expensive in many high- and upper-middle-income countries. However, prices have dropped dramatically in many countries (primarily low-income and lower-middle-income countries) due to the introduction of generic versions of these medicines
What are some challenges when it comes to finding drug targets for hepatitis?
We have met challenges when treating viral Hepatitis B. The development of new treatments for HBV has been hampered by the small and compact nature of the HBV genome with relatively few druggable viral targets. However, a better understanding of the viral life cycle together with advancements in vitro culture systems and animal models have led recently to the identification of several novel therapeutic approaches against HBV. There are now more than 30 investigational agents in the pipeline of development, targeting specific viral gene products (direct‐acting antiviral agents and host targets (indirect‐acting antiviral agents).
What are your thoughts on the future of hepatitis research? What areas do researchers have to focus on?
According to the WHO report, an estimated 58 million people globally have a chronic hepatitis C virus infection, with about 1.5 million new infections occurring per year. There are an estimated 3.2 million adolescents and children with chronic hepatitis C infection. The WHO estimated that in 2019, approximately 290,000 people died from hepatitis C, mostly from cirrhosis and hepatocellular carcinoma (primary liver cancer). There are currently no effective vaccines against hepatitis C. Therefore, the development of an anti HCV vaccine is a key area of focus.
There is an urgent need for a validated vaccine"
The WHO report also found that every year there are an estimated 20 million hepatitis E (HEV) infections worldwide, leading to an estimated 3.3 million symptomatic cases of hepatitis E. The WHO estimates that hepatitis E caused approximately 44,000 deaths in 2015 (accounting for 3.3 percent of mortality due to viral hepatitis). The virus is transmitted via the faecal-oral route, principally via contaminated water. Hepatitis E is found worldwide, but the disease is most common in East and South Asia.
A vaccine to prevent hepatitis E virus infection has been developed and is licensed in China but is not yet available elsewhere. There is an urgent need for a validated vaccine. Moreover, there is also a need to develop antiviral HEV therapy that is highly required in immunosuppressed people with chronic hepatitis E.
There is also a need for development in hepatitis D. HDV is a virus that requires HBV for its replication. HDV affects globally nearly five percent of people who have a chronic HBV infection. The combination of HDV and HBV infection is considered the most severe form of chronic viral hepatitis due to more rapid progression towards liver failure, hepatocellular carcinoma and death. Treatment of HDV is currently evolving. New treatment options are now available. In addition, multiple other antiviral compounds are currently tested in clinical Phase II and III trials and represent promising agents for the treatment of chronic HDV infection.
Have you done any interesting research recently?
Recently I was involved in the research and development of anti-fibrotic liver drugs. Currently, the treatment targeting liver etiology disease is considered the most effective measure to prevent and treat liver fibrosis, but reversal fibrosis by elimination of the causative agent often occurs too slowly or too rarely to avoid life-threatening complications, especially in advanced fibrosis. Liver transplantation is the only treatment option in the end-stage, leaving us with an urgent need for new therapies. In our liver research laboratory, at the Sheba Medical Center, we have developed an innovative anti-fibrotic patented therapy. Our newly developed molecule was effective in preventing and regressing liver fibrosis in in vitro and in in vivo studies.

Professor Ziv Ben Ari is the Director of the Center for Liver Diseases and Liver Research Laboratory at Sheba Medical Center and Professor of Medicine at Tel-Aviv University. Ben Ari has over 25 years of experience in evaluating candidates for liver transplantation and monitoring liver transplants including five years as a fellow in Hepatology and Liver Transplantation at the Royal Free Hospital, London. She has chaired the Israeli Liver Research Society, chairs the Liver Committee of the National Council of Gastroenterology and is an active member of the American and European Association for the Study of the Liver. She has published more than 175 studies in leading medical journals.