Transformational vaccines that address global health challenges
Drug Target Review's Izzy Wood spoke to Joseph Hernandez, CEO of Blue Water Vaccines, about developing transformational vaccines to address significant health challenges globally.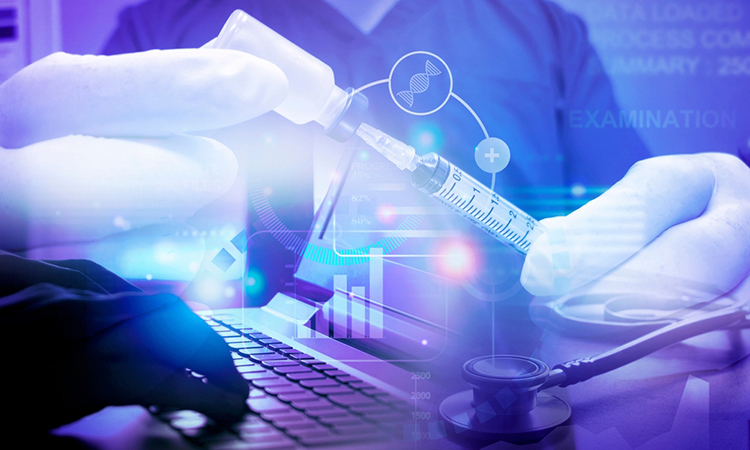 Streptococcus pneumoniae (S. pneumoniae) is a major human pathogen that is known to cause acute otitis media (AOM), an infection of the middle ear. The bacteria first infect the mucosal surface of the nasopharynx and can then infect the middle ear cavity via the eustachian tubes.
During a Q&A interview with Joseph Hernandez, CEO of Blue Water Vaccines, Drug Target Review's Izzy Wood uncovered more about their intranasal vaccine candidate for S. pneumoniae induced AOM.
Hernandez is a scientist with a background in molecular biology. His extensive career started at Merck where he learned, first-hand, the important work that pharmaceutical scientists do for society, and how to deliver their innovations to the masses.
Through his career, he garnered entrepreneurial spirit and learnt how to launch companies to transform areas of healthcare. He later worked on the US East Coast, doing virus work, specifically on Human papillomavirus (HPV).
Hernandez used this experience to launch his own company Blue Water Vaccines (BWV) that develops transformational vaccines against major pathogens impacting people worldwide.
We believe we have developed an effective nasally delivered vaccine, that can cover a broad spectrum of disease conditions
Can you describe your journey in developing a programme to create a vaccine candidate?
BWV initially started through collaboration with the University of Oxford, UK, where we identified a brilliant technology that we are currently utilising to develop a universal flu vaccine.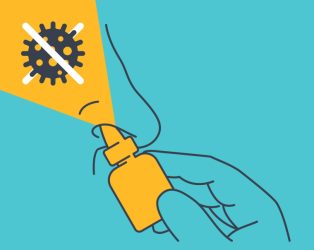 After BWV was established, we identified another cutting-edge programme coming out of St. Jude Children's Research Hospital, US: our intranasally delivered S. pneumoniae vaccine for AOM in the paediatric population, which we are very excited about.
Following extensive work on the vaccine, alongside our collaborators at St. Jude's, we believe we have demonstrated that the vaccine may be effective in lung pneumonia and invasive pneumococcal disease.
We believe we have developed an effective nasally delivered vaccine, that can  cover a broad spectrum of disease conditions. We are quite excited about that programme and believe it will be transformative to healthcare.
Can you tell me more about the intranasal vaccine candidate for S. pneumoniae induced Acute Otitis Media?
This year we are hoping to carry out a Phase I clinical trial to establish baseline safety and tolerability of this vaccine candidate for S. pneumoniae, with the ultimate goal of establishing an indication for AOM in the paediatric population and expanding the indication to cover invasive pneumococcal disease and lung pneumonia.
One of the great elements of this vaccine is the broad coverage across different strains of S. pneumoniae because we are targeting the whole organism  and creating alive attenuated vaccine. In other words, the vaccine is comprised of bacteria that we genetically modify to elicit a response from the immune system without causing disease. This is very different to current approaches in S. pneumoniae vaccine development and we believe this cutting-edge technology can really change how we treat pneumococcal disease.
What are some challenges you faced in the research for the vaccine candidate?
Scientific research is always challenging. There is never a dull moment in our industry and there are always challenges and opportunities in every corner.
Unfortunately, the market is very difficult right now, but we were smart with our decisions on capital raising timelines.
This meant that, while we do have challenges, we have the necessary resources to address them, and right now we are moving at warp speed to get our vaccine into humans.
What are some other exciting new research developments within this current, or other, vaccine programmes?
We are very excited about our universal flu programme, in collaboration with the University of Oxford.
The team is aiming to develop a mosaic vaccine that can address the virus's evolution. We have taken elements of all the different subtypes of influenza that we have seen throughout human history, with the aim of developing a vaccine to address all the iterations that influenza can present itself as in humans.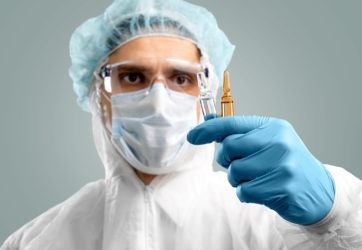 If we are successful, patients will only need a few doses, similar to the measles, mumps and rubella vaccine.
We are also developing an oral vaccine for chlamydia that creates mucosal immunity, which is important for infections that are mucosal in nature, like chlamydia and S. pneumoniae. Although our chlamydia vaccine programme is in its early stages, we think it will be transformative and will have a similar impact in women's healthcare, just like the HPV vaccine programme did several years ago.
What do you consider to be the highlights from the industry in 2022?
One of the highlights from the past year is that we saw so many transformative medicines being developed in our industry.
Now we are using a technology that we developed for COVID-19 to address cancer. I believe we will see continued evolution and continued transformation in our industry. Vaccines have really revolutionised humanity and they are one reason why humans live so long today. I hope the world continues to view vaccines in a positive light.
About the author:

Joseph Hernandez founded Blue Water Vaccines, Inc. in 2018 and has been the Chief Executive Officer & Chairman of the company since inception. He brings his leadership and background in science and company creation, where he founded and led eight companies in cutting edge areas of healthcare and pharmaceuticals. He completed his undergraduate studies in Neuroscience, M.Sc. in Molecular Genetics and Microbiology, M.B.A. all at the University of Florida and M.Sc. in Chronic Disease Epidemiology and Biostatistics, at Yale University.