Extensive tumour protein analysis reveals new therapy targets
New research has categorised hundreds of cancers based on their common protein mutations, highlighting cell components and tumour microenvironments as possible new therapy targets.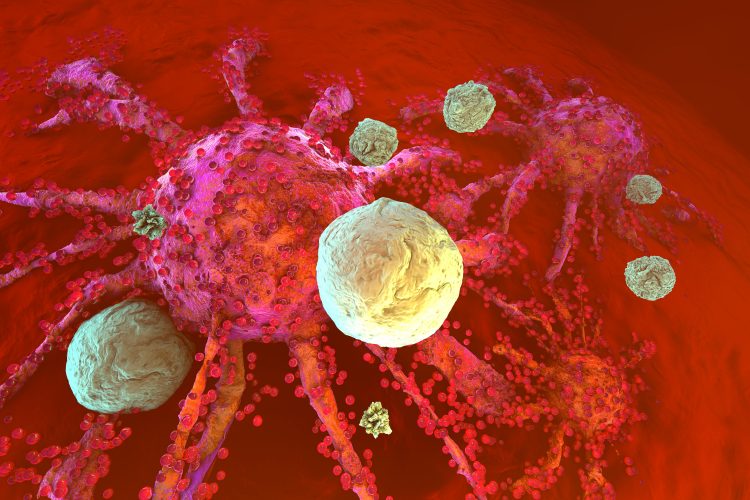 A research team lead by Baylor College of Medicine scientists, US conducted an extensive computational analysis of the similarities and differences in the proteome of more than 500 cancers from five different tissue sites.
The findings detail the classification of the cancers into 10 subtypes, each including malignancies that share common proteins involved in the disease and could provide researchers a tool during the development of therapeutics.
"Cancer can develop through alterations in different molecular pathways and in this study we applied data from molecular profiling technologies to sort out protein alterations that could be linked to cancer," said Dr Chad Creighton, corresponding author, associate professor of medicine and co-director of Cancer Bioinformatics at the Baylor College of Medicine.
Creighton's team typically use mRNA profiling to explore cancer, but in this study, decided to focus on the final protein forms instead to identify molecular pathways that previous mRNA data analyses might have missed.
Using information from the Clinical Proteomic Tumor Analysis Consortium (CPTAC) and other datasets, the researchers analysed information from more than 500 cancers representing five types of cancer: breast, colon, ovarian, renal and uterine.
New therapeutic targets unveiled
The 10 subtypes Creighton and colleagues compiled included multiple organ tissue sites sharing common altered molecular pathways, some expected and previously explored whilst some were newly implicated in cancer.
"Interestingly, four of these 10 subtypes actually do not involve the cancer cells themselves. They represent differences in the tumour microenvironment, the cells and tissues that surround the tumour and these subtypes are very distinct from each other," said Creighton.
Two of these four subtypes involved immune components in the tumour microenvironment; the first, characterised by the presence of immune T cells; the second, surrounded by elements of the complement activation pathway. The complement cascade is an important component of inflammation thought to play a role in cancer initiation and progression. Previous studies have failed to identify a link between the complement pathway and cancer subtypes.
The findings detail the classification of the cancers into 10 subtypes, each including malignancies that share common proteins"
Three of the ten subtypes had not been identified in previous mRNA-based analyses. "Some of the pathways we found associated with these three subtypes may not be commonly associated with human cancers, but links to them have been found," explained Creighton. These included the Golgi apparatus, haemoglobin (specific to renal carcinomas) and the endoplasmic reticulum.
The researchers hope to stimulate further research into new pathways that may lead to improved therapies or to novel treatments that could benefit patients that do not respond to therapy.
The results were published in Nature Communications.