Video: Isolate Circulating tumor cells using the KingFisher
New opportunities for liquid biopsy: At automated workflow for isolating circulating tumor cells using KingFisher instruments.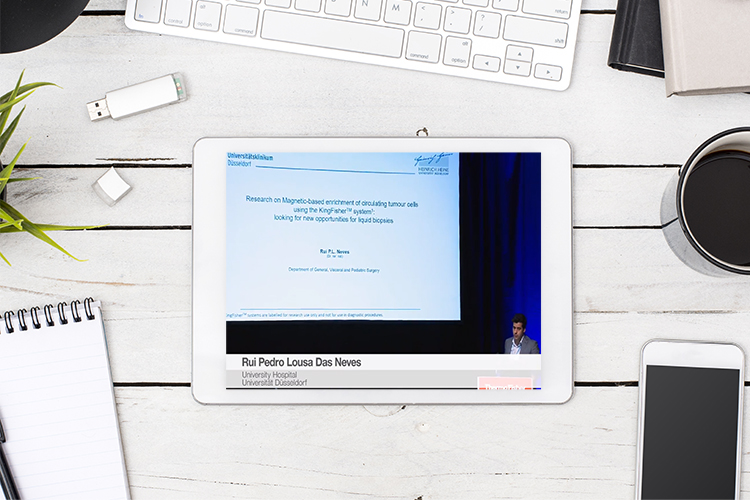 Circulating tumour cells (CTCs) are valuable prognostic biomarkers in different tumours. CTCs are present in blood at extremely low frequencies making their identification very challenging. In this presentation we will hear how the KingFisher system can be used to enrich and identify CTCs.
Related topics
Analytical Techniques, Antibodies, Assays, Bioengineering, Biomarkers, Biopharmaceuticals, Disease Research, Genome Editing, Hit-to-Lead, Imaging, Immunology, Lab Automation, Label-Free, Mass Spectrometry, Personalised Medicine, Proteomics, Regenerative Medicine, Screening, Sequencing, Stem Cells, Targets, Toxicology