Cell-based Surface Plasmon Resonance with AstraZeneca
ABOUT THIS WEBINAR
Surface plasmon resonance (SPR) is a widely used label-free detection technique for studying binding interactions of biomolecules. One of the most significant SPR developments in recent years is SPR microscopy (SPRM), a powerful technology that combines cell culture and imaging techniques with biophysical assays. This new technology enables measurement of real time and label-free binding interactions in physiological conditions thus providing direct and more relevant information about the binding events. In this on-demand webinar, we provide an overview of the technology with some application examples and also see a case study how AstraZeneca is exploring SPRM for studies on G-protein-coupled receptors (GPCR) in close collaboration with Biosensing Instrument.
Learning outcomes of this webinar:
Understand principles of SPRM
See application of small molecule and antibody binding case studies
Learn from Dr Niklas Larsson about receptor pharmacology studies on GPR39 via cellular assay
Demonstrate target engagement for membrane receptors including presentation of GPR39 SPRM data.
Please note this webinar will take place at 3:00PM BST | 10:00AM EDT on Tuesday 30 June.
KEYNOTE SPEAKERS
Dr Niklas Larsson, Associate Principal Scientist, AstraZeneca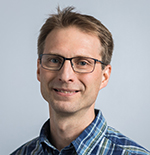 Niklas Larsson obtained his PhD in 1999 in Cell and Molecular Biology at Umeå University, Sweden. He has 20 years of experience from different aspects of drug discovery in roles such as team leader, project leader and currently as associate principal scientist within the Discovery Biology function at AstraZeneca, Gothenburg, Sweden. Niklas has followed and led multiple early drug discovery projects and has a scientific focus on cellular assay development, compound screening and molecular pharmacology of GPCRs.
Dr Shijie Wu, Applications Scientist, Biosensing Instrument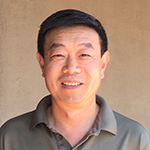 Dr Shijie Wu has over 15 years of experience developing applications of award-winning technologies and an author of over 100 peer reviewed publications/application notes and two books. He has a PhD in Physical Chemistry from University of Guelph and BS in Chemistry from Nankai University.   
Related topics
Analytical Techniques, Antibodies, Assays, Cell Cultures, Cell-based assays, Drug Targets, GPCRs, Imaging, Label-Free, Microscopy, Small molecule, Target Molecule, Targets