Novel small molecule inhibitors of oncogenic SHP2 variants characterised by cellular target engagement

ABOUT THIS WEBINAR
The discovery of small molecules inhibitors that target oncogenic forms of SHP2 phosphatase holds great therapeutic promise for cancer patients. SHP2 phosphatase, also known as Src-homology 2 (SH2) domain-containing tyrosine phosphatase 2 encoded by PTPN11, is a key mediator of the Ras/Raf/ERK pathway. Aberrant SHP2 function contributes to the development, progression and metastasis of many cancers. Currently, a single class of allosteric SHP2 inhibitors has entered clinical trials, but they are not effective against oncogenic SHP2 variants found in leukaemias. Therefore, the discovery of small molecules that can target these oncogenic forms of SHP2 is needed.
A common problem in most drug discovery campaigns is that the primary in vitro assays that drive discovery do not assess the cellular target engagement of candidate compounds. We developed a cellular target engagement platform based on Eurofins DiscoverX InCELL Pulse™ for both wild-type and oncogenic SHP2 mutants.
In this on-demand webinar, we will discuss how the InCELL Pulse technology provides a valuable tool for the discovery and characterisation of novel SHP2 inhibitors.
Learning outcomes of this webinar:
Learn the basis for oncogenic SHP2 as a target for cancer therapy
Hear about a case study on the discovery of inhibitors that target oncogenic forms of SHP2
Discover the utility of InCELL Pulse to characterise small-molecule cellular target engagement.
Register
Speakers
Lester J. Lambert, PhD, Research Scientist, Nicholas Cosford Laboratory, Sanford Burnham Prebys Medical Discovery Institute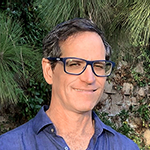 Lester Lambert obtained his PhD from the University of Notre Dame in biochemistry and chemical biology. He pursued postdoctoral work in structural biology at the Rockefeller University and the Burnham Institute. His current focus is the discovery of small molecule modulators of cell signalling in cancer, neurodegenerative diseases and infection.
Paul Shapiro, PhD, Group Leader, Assay and Product Development, Research and Development Department, Eurofins DiscoverX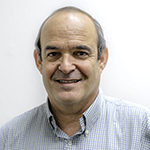 Paul Shapiro obtained his PhD from the University of California, San Diego in pharmacology and physiology. He has more than 15 years of industry experience in assay development for drug discovery and pharmacology, across multiple therapeutic areas and target classes.
Related topics
Assays, Biopharmaceuticals, Cell-based assays, Clinical Trials, Drug Development, Drug Discovery, Hit-to-Lead, In Vitro, Kinases, Screening, Small molecule, Small Molecules, Targets, Technology